Round Three, The Jolly Karters
Against all odds, a new track added to the list! 800 m outdoor go kart track at Brentwood, Essex. An enjoyable one, with some demanding turns we never quite figured out.
Peak speed – just shy of 63 kmph, in 200 cc karts. Congrats to Arnaud for another impressive win. Insane fastest lap (36.4?), half a second quicker than the rest of us?!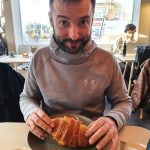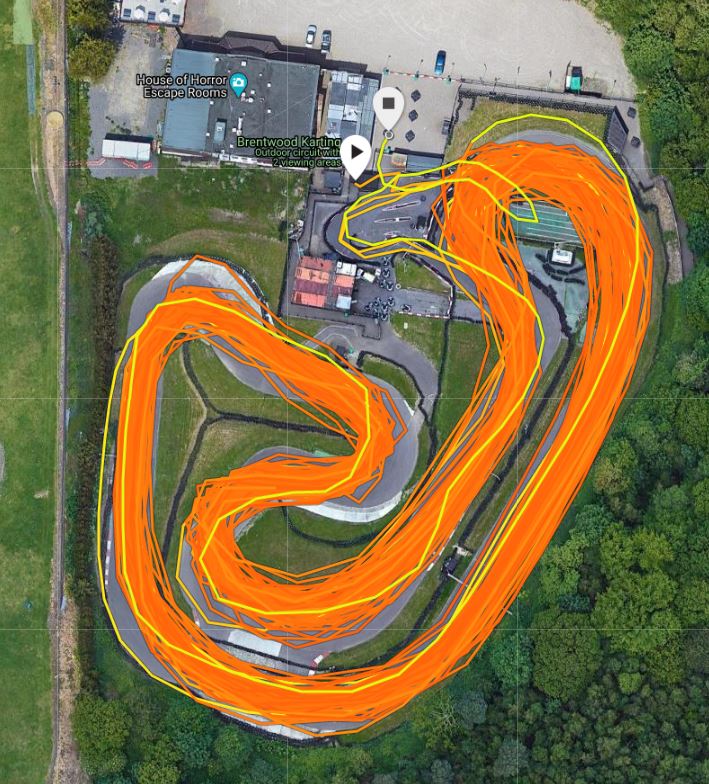 The all-important GPS report…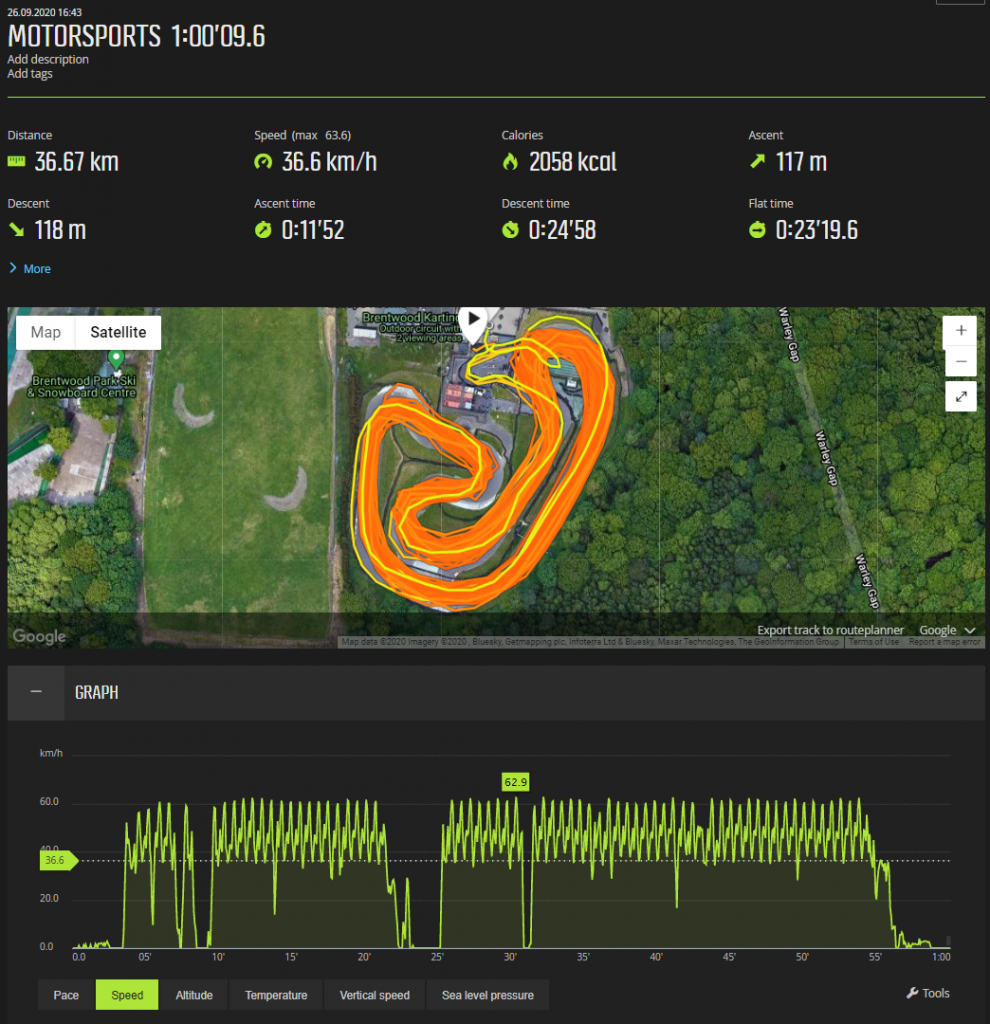 Spot the plough into the tyres mid-race… (just after setting my fastest speed too)
And the obligatory round three race team shot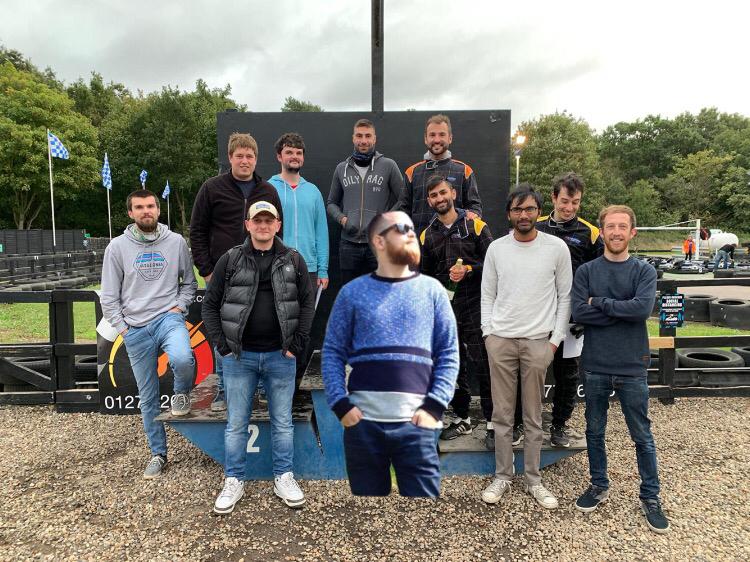 It's a funny old world right now so who knows when the next race will be. But if you're keen, give us a shout.