Like the quiz? Why not give it a go with your colleagues!
Corporate events
Christmas / Summer parties
Leaving dos
Team socials
Tried and tested, The Jolly Geo Quizzes provide plenty of corporate-friendly fun and entertainment. You might learn a thing or two along the way! (about your colleagues too…)
---
How does it work?
I supply the Zoom and online quiz links, you all sign up, you let the fun times roll. The whole event takes around 1 hr 15. Easy as that.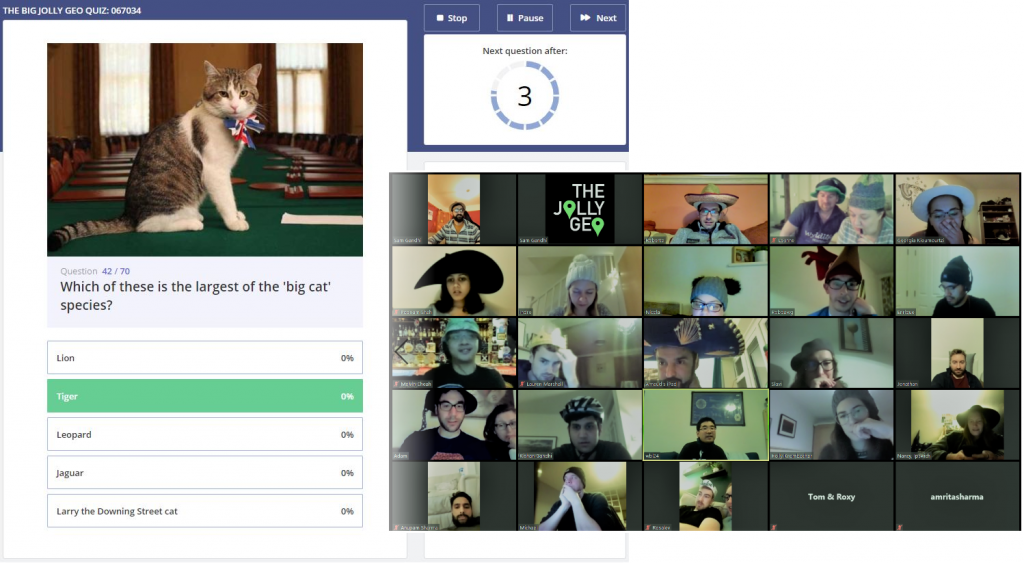 ---
Are there different quizzes?
Sure, choose from the three existing Editions below:
The Summer Quiz
The Halloween Quiz
The Christmas Quiz
Plenty more are in the pipeline too. Follow me on Social to stay updated – @TheJollyGeo.
---
How much does it cost?
For up to (and including) 8 players, it's £150. Then it's £10 per additional player. NGOs get a hefty discount 🙂
Feel free to get in touch / make requests using the contact details up top. I'm always keen to tailor quizzes to the audience too!

LET'S PLAY